What does our daily business consist of?
Bio-Module
BM ENGINEERING designs and produces plug and play bio modules for pharmaceutical clean rooms or laboratories by taking into account the customers' needs and requirements both for sales and rental purposes.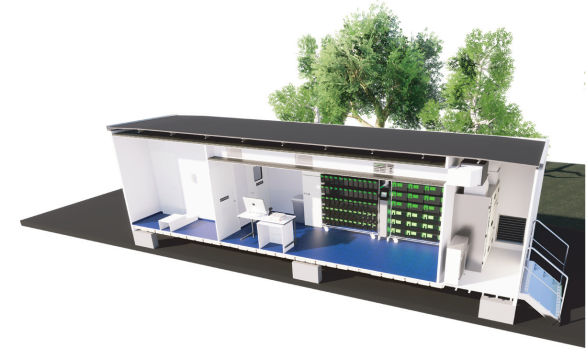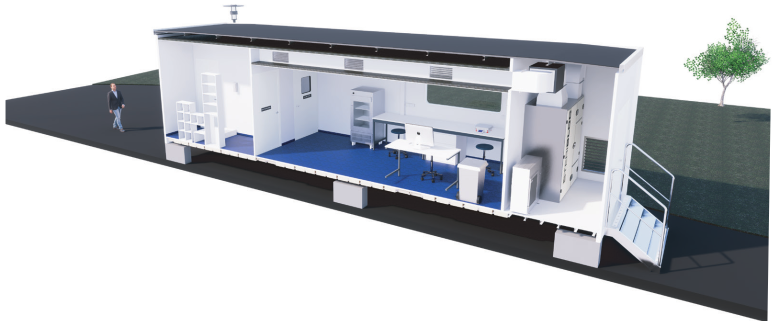 Model
Implementation of the Bio-Module
Engineering and Design of the Bio-Module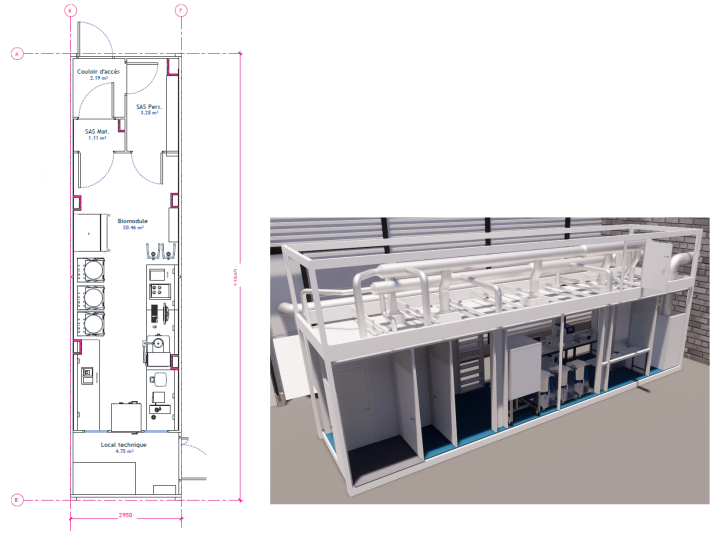 Delivery and Installation of the Bio-Module
Our modules are designed for easy truck transportation and positioning.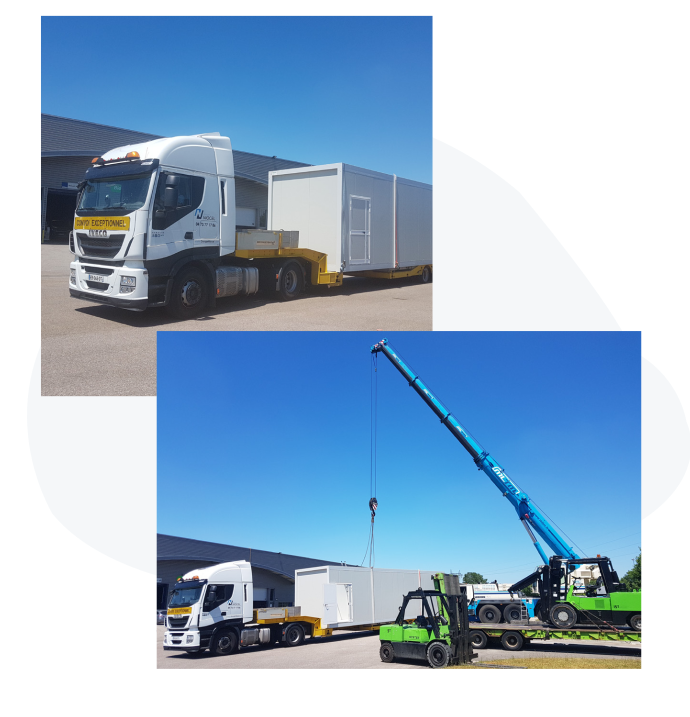 Delivery and Installation of the top extension of the module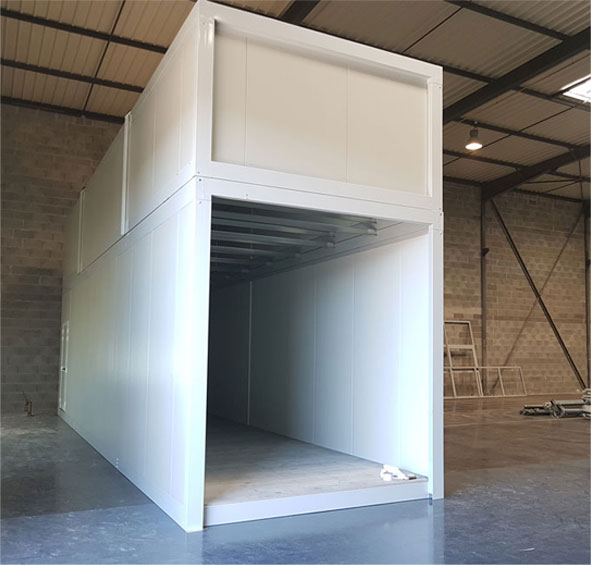 Interior Arrangement
Our modules can be customized. The choice of our material complies with the different requirements of our customers. The inner layout is made of PET-coated clean room panels, if necessary for resistance to decontamination with hydrogene peroxide vapor, flush edges, special lighting fixtures, ...
The floors may be flexible or resin-type floors.
Femoral-controlled sinks or washbasins are available at the entrance to the module.
The lighting fixtures are chosen and positioned in keeping with the customer application and requirements.
The furniture (entry and material airlock) is included and also matched to the needs.
The interior fittings (sterilizer, water or air shower, fume hood, biosafety cabinet, ...) or furniture (lab benches, cages, base cabinets, ...) will also be matched to the customer needs.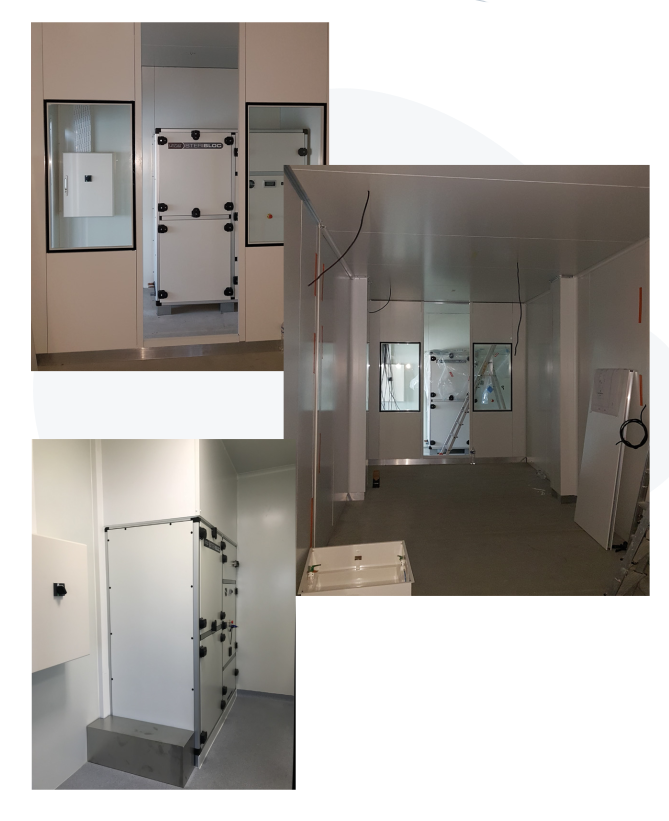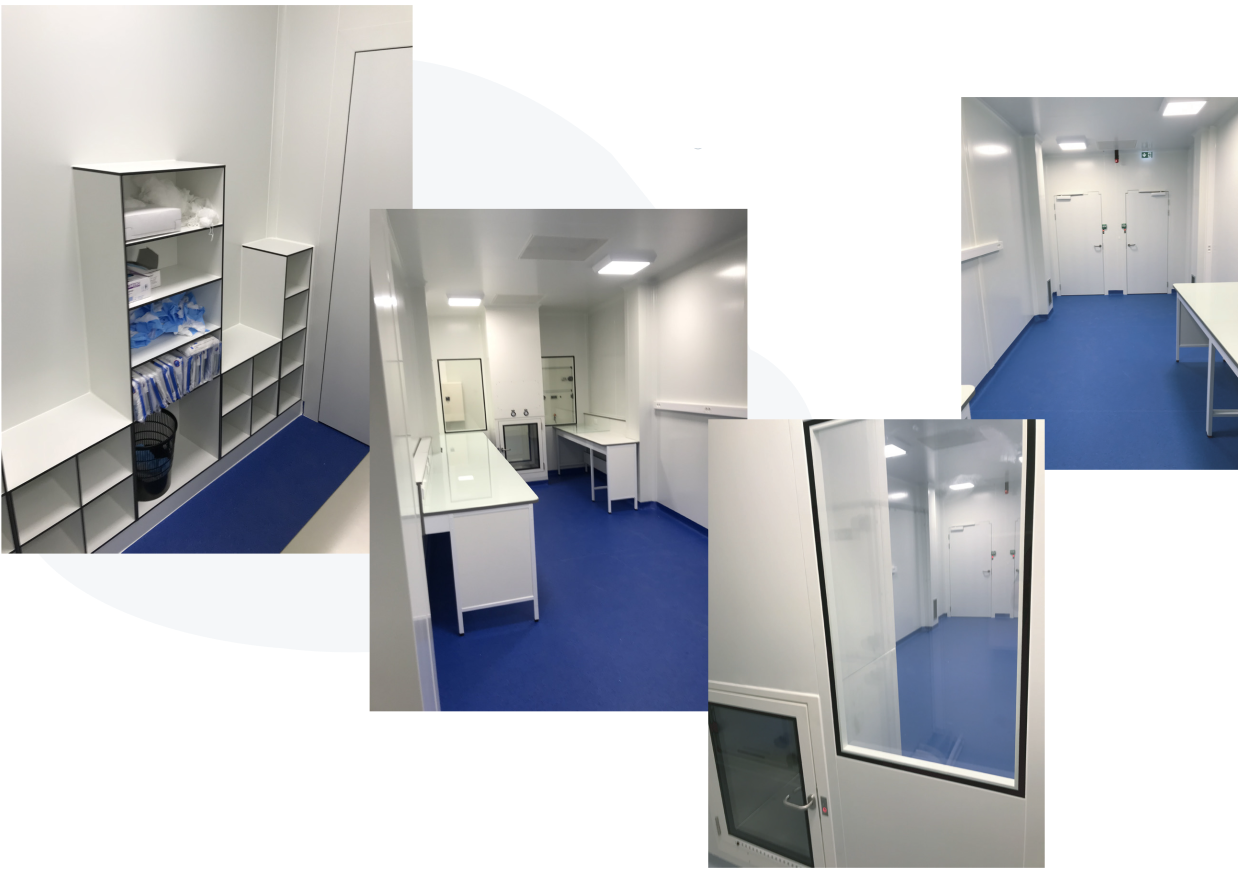 Environmental Control
In order to comply with the different laboratory classes requested by our customers, we are able to study and dimension the required air treatment and to offer a solution in keeping with the chosen requirements while granting optimized energy costs. Depending on the needs of our customers and their regulatory requirements (Pharma production class A, B, C and D, Laboratories P2, P3, pet stores SL2 and SL3 or other applications ...), we develop and design our Plug & Play modules within a few weeks.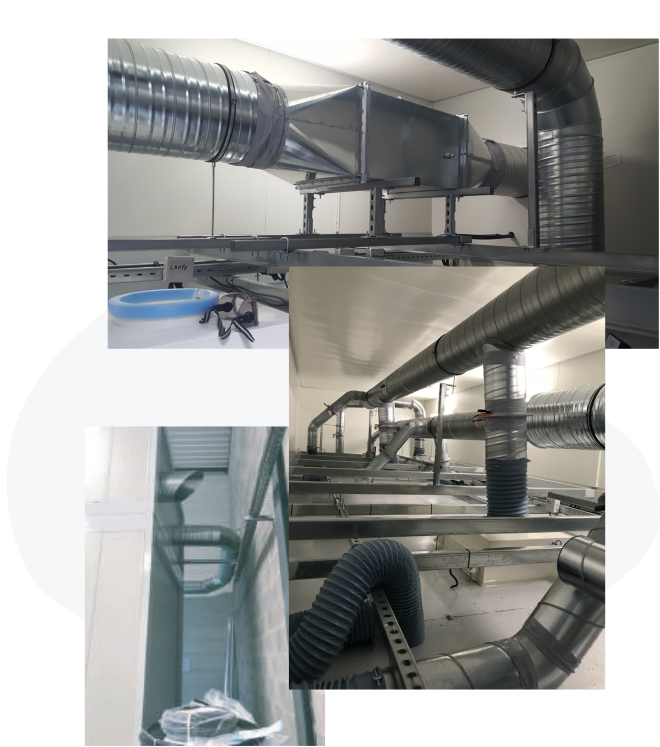 Vidéo
Un module salle blanche pharmaceutique à moindre coût